Welcome to the Ogdensburg Waterfront Brownfield Opportunity Area
Located at the confluence of the St. Lawrence and Oswegatchie Rivers in St. Lawrence County, New York, the City of Ogdensburg is a historic waterfront community poised for revitalization. Ogdensburg's location at the border of the United States and Canada offers businesses, visitors and residents an unmatched experience in the Great Lakes Region and beyond. The abundance of waterfront properties provides a unique opportunity for water-dependent industries, natural resource-based recreation, tourism and much more.
The City has invested significant resources to establish a welcoming, business-friendly environment and create a clear framework for redevelopment. Two important planning initiatives, the Downtown Waterfront Core Brownfield Opportunity Area (BOA) and the Local Waterfront Revitalization Program (LWRP) guide the City's efforts to build upon its waterfront heritage and restore its prominence as a vibrant riverfront community.
This website showcases current development opportunities and provides valuable information on how a developer can work with the City of Ogdensburg.
Request for Proposals Due October 29, 2021 for Main Street Parcel
The City of Ogdensburg is seeking proposals for the redevelopment of the 0.92-acre vacant property located at 17 Main Street in the City's Marina District. The RFP is available here.
Explore the City-owned Diamond Site Opportunity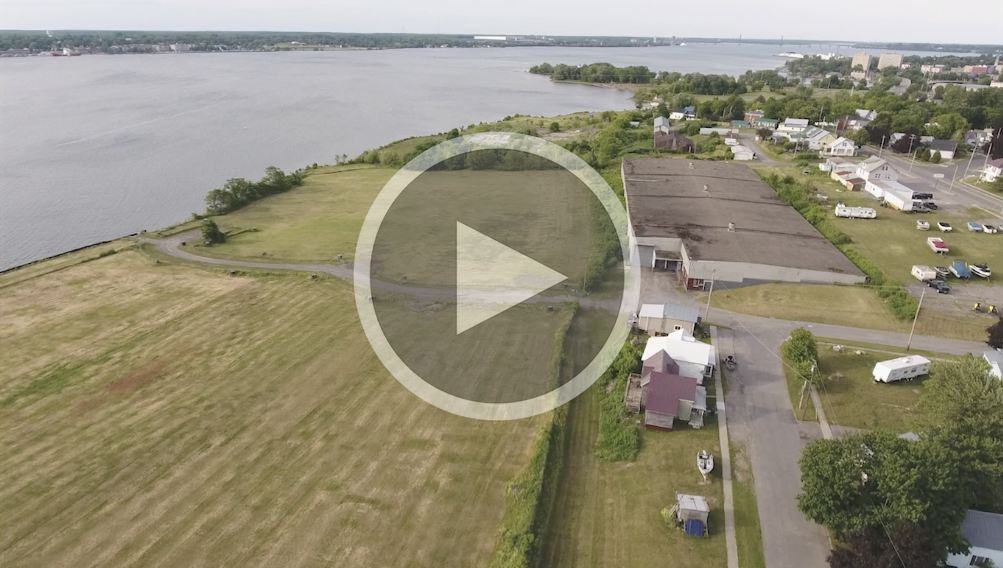 Play the Video