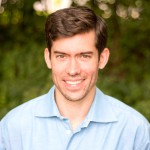 Areas of Expertise:
Transaction Services
Promotional Materials
Internet Marketing
Stakeholder Engagement Services
Steve Danyew regularly serves as a key member of the Vita Nuova team, coordinating many aspects of project operations.
He has managed communications and technology components for a wide range of public and private projects with Vita Nuova for over five years.
Mr. Danyew has extensive experience in communications, marketing and multimedia. His background and fluency with cutting edge technology allows him to help clients deliver their message effectively within a variety of mediums. From small communities to large private corporations, Mr. Danyew's work is focused on helping clients achieve their project goals and promote their messages effectively and efficiently to their distinct audiences.
Mr. Danyew regularly coordinates and manages projects that incorporate web-based communication tools, videography and powerful graphic design elements. Using the latest technological tools effectively in project settings is important to both Mr. Danyew and Vita Nuova.
Mr. Danyew holds a Master's degree from the University of Rochester and a Bachelor's degree from the University of Miami.