[vc_column width="1/3″]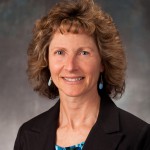 Areas of Expertise:
• Financial Analysis
• Asset Management
• Real Estate Development
• Accounting
Memberships:
• Counselor of Real Estate
• The Real Estate Exchange-CT Chapter of Commercial Real Estate Women (CREW) РPast President
• Connecticut Society of Certified Public Accountants
[/vc_column] [vc_column width="2/3″]
Pam Torsiello has thirty years of experience working with developers and owners in the real estate and construction industries in various capacities.  She has worked with a large variety of properties and developers at all stages of the ownership process.
Ms. Torsiello lends her financial and development expertise to the Vita Nuova team providing pro forma and feasibility analysis.
She is currently an Asset Manager for Chestnut Realty Management. She previously served as a CFO and development coordinator for Stich Development. She began her career at Coopers Lybrand, LLP as a Certified Public Accountant serving the firm's Real Estate and Construction practice.  As an audit manager, she provided all services including audit, consulting, accounting and tax work for construction contractors, real estate developers, property owners and lenders. Clients ranged from sole proprietors to large SEC corporations.
Ms. Torsiello graduated cum laude from Connecticut College with a Bachelor's in Economics and earned a Master's in Public Accounting, magna cum laude, from the University of Hartford in the Accelerated program.
Pam is a Past President of CREW CT. She has earned the designation of Counselor of Real Estate and has served with the Consulting Corp for the Counselors. Additionally, she demonstrates her commitment to her community having chaired numerous committees and contributing to strategic task forces on both a professional and volunteer basis.
[/vc_column]