Kathy Castagna, Senior Brownfields & Communications Advisor
Ms. Castagna had a 37-year career with the U.S. EPA, Region 1. She was an EPA certified Project Officer who managed a variety of brownfields projects throughout New England.
She worked closely with communities who received EPA Brownfields Assessment, Cleanup or Revolving Loan Fund grants to ensure successful completion of these projects. She has experience working with rural communities, regional planning agencies, and large cities in helping them implement their brownfields program. That expertise includes site eligibility determinations, financial management, grant compliance, state partnerships and helping to identify additional funding streams for communities.
Ms. Castagna's additional work in the brownfields arena included management of the Environmental Workforce Development and Job Training Program for US EPA, Region 1. She coordinated all aspects of the Brownfields Job Training Program including requests for proposals, grant reviews, and grant management. She was a featured speaker at job training program graduation ceremonies in New England.
Prior to joining the Brownfields Program, she worked as the US EPA Region 1 Environmental Justice Coordinator. She was responsible for training the entire EPA staff or 715+ employees on the principles of environmental justice, including coordinating field trips to local EJ organizations. She chaired the EJ Council and led the effort to develop internal guidance on implementing EJ principles in the regional enforcement and compliance programs. She developed the EJ Action Plan and increased the awareness and understanding of engaging local stakeholders in EPA decision-making as it affected underserved communities.
Ms. Castagna has experience in developing Environmental Impact Statements under the National Environmental Policy Act. She was part of the project team that developed the EIS on the siting of the Boston Harbor Wastewater Facilities at Deer Island, MA – a multi-year effort. She also has extensive experience in federal procurement processes.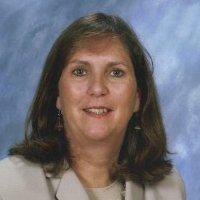 Key Practice Areas:
Project Management
Community Involvement
Brownfields Program Management & Reuse Planning
Environmental Justice
Grant Writing
Training
Education
Master of Science in Environmental Health Engineering and Urban and Environmental Policy, Tufts University, 1987.
Bachelor of Arts, Geology, Hunter College, City University of New York, 1975.
Affiliations and Certifications
OSHA – 40 Hour Hazardous Waste Operations and Emergency Response
Tufts Institute for the Environment
Women in Science and Engineering
EPA Alumni Association
Presentations and Publications
US EPA PREPARED Workbook: Process for Risk Evaluation, Property Analysis and Reuse Decisions for Local Governments Considering the Reuse of Contaminated Properties 2011, revised 2016. EPA Project Team Member.
Presentations at Brownfields Conferences 2009, 2011 and 2013 on PREPARED Workbook.
Association of State and Tribal Solid Waste Management Officials (ASTSWMO) Joint Brownfields Superfund Symposium 2014, PREPARED Workbook Presentation
Superfund Redevelopment Initiative Webinar presentation on PREPARED Workbook and CT DEEP web application, 2015.
Ford Foundation Forum – Promoting Community Building Through Funding Approaches and Collaborative EJ Strategies – 2002.