Karl has 28 years of extensive environmental experience. His areas of expertise include environmental liability insurance, environmental due diligence, development of remedial cost estimates, environmental risk liability transfer in connection with brownfield real estate transactions and the procurement of environmental liability insurance associated with real estate investments and development.
For nine of those years, Karl was a Vice President in the Environmental Division at AIG where his responsibilities included senior management, underwriting, client development and marketing throughout the US and Canada. During his tenure with AIG, Karl served as a senior underwriter, regional manager and zonal manager.
Prior to AIG, Karl spent 18 years in environmental consulting with a focus in chemistry, risk assessment, investigation and remediation at national environmental consulting and brownfield redevelopment firms.
Karl received his Bachelor's of Science in Biology/Chemistry from Northeastern University.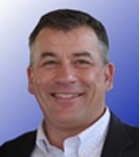 Areas of Expertise:
Environmental Insurance Brokerage
Environmental Consulting
Memberships:
Licensed Site Professionals Association
Appalachian Mountain Club