[vc_column width="1/3″]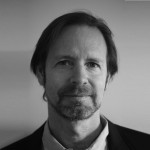 Areas of Expertise:
Urban Design
Urban Regeneration
Master Planning
Transportation Oriented Development
Campus Planning
City Planning
Sustainable Design
Memberships:
AIA
AICP
APA
ULI
Institute for Urban Design
[/vc_column] [vc_column width="2/3″]
Christopher Stienon specializes in the design of cities and urban environments with an emphasis on urban regeneration and sustainable development patterns.
His work aims to prepare cities and communities for the 21st Century during which the sprawling urban development that has typified the 20th Century will need to be reconfigured to address issues of environmental, economic and social sustainability. In this context, he envisions the design of the modern city as the creative integration of architecture, urban infrastructure, natural systems, and cultural heritage to generate new urban typologies that are better suited for the economic and environmental challenges facing our society. This approach builds on over 23 years of experience working on high-density urban redevelopment projects in cities all around the world. In this way Christopher effectively uses context and precedent as the basis for a contemporary language of urban design and architecture that reflects the complexities of the modern city.
While studying architecture at California Polytechnic State University, San Luis Obispo he was exposed to the urban condition of Los Angeles where he developed a strong interest in the design of cities and the methods needed to change the pervasive urban pattern of sprawl that typifies the predominantly auto-oriented culture in the United States. Upon receiving his Bachelor of Architecture in 1984, he moved to New York where he earned a Master of Urban Design and Architecture from Columbia University in 1985.
Christopher has worked for several renowned architecture and planning firms in New York City including Skidmore, Owing and Merrill, Beyer Blinder Belle, and most recently EDAW | AECOM where he served as the Director of Urban Design. This experience provided Christopher with a strong understanding of nearly all aspects of urban design including architecture, city planning, historic preservation, landscape architecture and environmental sustainability.
From 1995 – 1999, Christopher was a visiting professor of urban design at the Graduate School of Architecture at Pratt Institute in Brooklyn, where he co-taught several design studios. He has also worked with the Regional Plan Association of New York as a facilitator and consultant for numerous community workshops around the New York Metropolitan region.
He is currently an active member with the American Institute of Architects, The American Planning Association, American Institute of Certified Planners, the Urban Land Institute and the Institute for Urban Design. He is also a LEED Accredited Professional.
[/vc_column]