Vita Nuova has provided young people opportunities for training for life in many different ways since inception. With a commitment to the future of society and culture, we recognized early on the need to create opportunities for young people to learn self-sufficiency skills including developing an independent work ethic and entrepreneurship.  Vita Nuova is always looking for candidates for paid opportunities. Currently, there are opportunities in Connecticut and Ohio. Contact us for details.
Here is a sample of the many interns who have worked at Vita Nuova:

Steve Danyew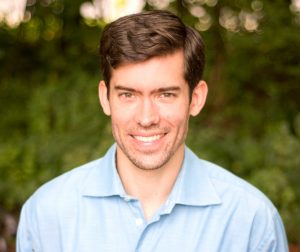 Steve was our first intern. Having started at Andalusia Farms(andalusiafarms.com), Steve went on to manage the office for Vita Nuova here in Connecticut and then virtually from Rochester, NY and helped found the Northeast Sustainable Community Workshop https://nscwonline.com/, which brings together professionals across disciplines in the tri-state area. It continues today as part of BCONE's programs. He is now a Professor at Eastman School of Music and an accomplished composer. You can learn more about Steve's career here:   https://www.stevedanyew.com/.  Working for Andalusia Farms and Vita Nuova allowed Steve to bypass the normal "work as an intern to a famous composer" and launch his own career working directly with clients around the country. The marketing skills he learned at Vita Nuova allowed him to promote himself and develop a fruitful career in the music business!
Gioia Connell
Gioia returned from the University of St Andrews with a sustainability degree and began at Andalusia farms pruning apple trees. She spent four years with us off and on helping with the non-profit garden program and ultimately becoming a project coordinator for Vita Nuova. Before leaving Vita Nuova, she helped found the Redevelopment Institute www.redevelopmentinstitute.org. She is now completing her joint Masters degree in Architecture and Environmental Studies at Yale.
Brigid Rooney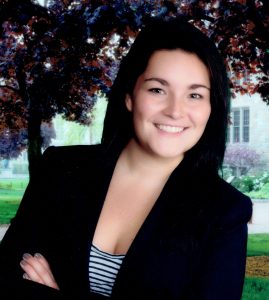 Brigid came as a summer intern from Boston College, working on the farm and in the office. She also had a big role in Pax in Terra (paxinterra.org), expanding our non-profit garden program and managing the development of the Eagle Street garden in Bridgeport, CT. Brigid continued after graduation as a project coordinator for Vita Nuova, working on multiple projects and working intently on area-wide planning projects in Dunkirk, Rochester, and especially Lorain, Ohio www.lorainharborawp.com. She is currently a student at Columbia in their environmental studies program and is preparing to start a new position at CodeGreen, a sustainability consulting firm focused on real estate. Brigids degree from Columbia will be in Sustainability Management.